Posts Tagged iPad Tablet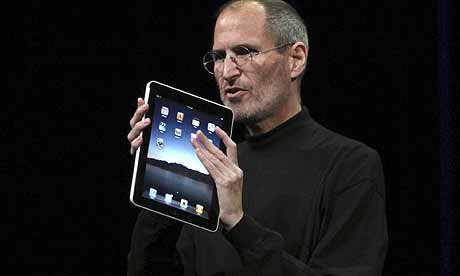 Apple CEO Steve Jobs excited consumers and technology analysts on Wednesday when he introduced the new Apple iPad Tablet at a conference.  He showcased the product with a demonstration while introducing most of the cool features and business points.
One of the major selling points of the iPad, described as a "combination between a phone and netbook", is that it will operate as a movie downloads book reader.  Seen as a potential major competitor for the Amazon Kindle, Apple intends to open its own digital downloads bookstore, to be called "iBooks".
Apple appears primed to delved more into the digital media downloads arena with the iPad Tablet.  Digital book downloads are a fast growing segment of publishing and reading.  There has been limited competition to this point for the Kindle, but several new e-Readers are coming in 2010.  Along with the iPad, Sony is introducing its new Sony e-Reader.
Apple is likely going to more heavily market its digital new release movie downloads available through the iTunes store.  Jobs demonstrated the movie application in the iPad for the audience.
The Apple iPad Tablet is a $499 16G storage device with upgrade to 3G wireless capability for an additional $130.  This offers tremendous potential for efficient download massive storage of data.  You can also perform basic data processing functions with the iPad and it is designed with optimal "go green" recycling standards.  The iPad Tablet is set for release in late March.
Feature on the iPad Tablet by Neil of http://www.perfectlearner.com